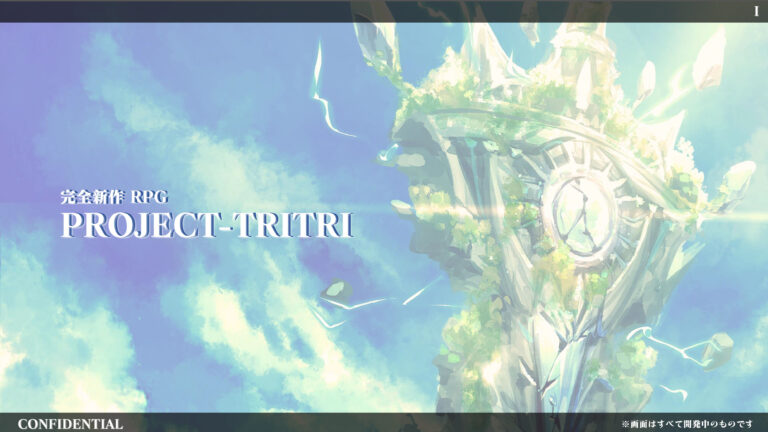 بدأت شركة FuRyu اليابانية التشويق لمشروع الأكشن آربيجي PROJECT-TRITRI من تطوير Three Rings للبلايستيشن الرابع و الخامس بالإضافة إلى الننتندو سويتش. كما قامت فوريو بمشاركة تفاصيل حول طاقم العمل الذي يقف وراء اللعبة بالإضافة إلى أولى تفاصيل اللعبة بما يتضمن الفكرة و القصة.
و فيما يتعلق بأبرز الأسماء العاملة على المشروع:
تصميم العالم: Nobuteru Yuuki (من Trials of Mana و Chrono Cross).
تصميم الشخصيات: Raita Kazama (من Xenoblade و Puzzle & Dragons).
السيناريو: Yuura Kubota (من Octopath Traveler و Bravely Default 2).
الموسيقى: Hiroki Kikuta (من Secret of Mana و rials of Mana).
التصميم: Atsuko Nishida و Tomohiro Kitakaze و Megumi Mizutani (من سلسلة بوكيمون).
اللعبة مستلهمة من روائع حقبة التسعينات إلا أنها عصرية لتناسب اللاعبين الجدد أيضًا. محور اللعبة يرتكز على الاستكشاف و إثارة مشاعر الحماس و التوتر.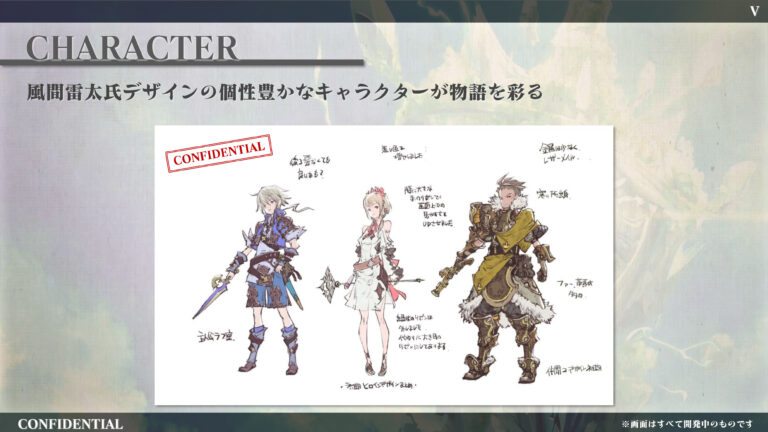 فيما يتعلق بالقصة فهي من بطولة الشاب Cyan الذي يعيش حياة هادئة في قرية صغيرة قبل أن يعرف أن الآلهة اختارته ليكون محارب الفوضى لينطلق في رحلة يقاتل فيها ضد قدره المرير. في عالم اللعبة، تتقاتل آلهة الفوضى و النظام من أجل التحكم في العالم و كلاهما يختار محاربًا لتمثيله من أجل خوض الصراع.
اللعبة مخططة للإصدار في الربع الثاني من العام الحالي 2022 و هي تدعم من 1 إلى 3 لاعبين.